As with any other household appliance, wardrobes also come with loads of attractive additional features. The primary purpose of a wardrobe is to serve as a storage space for clothes. However, a well-designed closet can become much more than just an entrepot for your clothes. Wardrobe designers are focusing more on the usability aspects while designing and manufacturing these essential home appliances. Here's taking a look at the ideas that can bring more variety into the wardrobe functions. However, before you set out for a furniture designer's shop, here are a few questions that you should ask yourself.
DIY Wardrobe Design – Key Considerations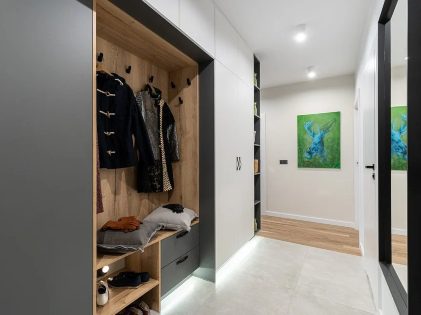 Do you also want a large open space for sitting? Under the window, seating can be a good option as you cannot use that additional space for hanging your belongings. Do you also want to take a quick look at yourself before going out every time? Remember that to use the mirror that comes with your wardrobe effectively. You need to make sure that at least three feet of space in front of the mirror and the mirror.
A flip-down iron board can be extremely space-saving and convenient for you too. If you have this habit of watching TV while getting dressed, you need to design the wardrobe so that the TV is at eye level. Since you know what you want, it would be easier for your designer to plan the design around your expectations and needs.
Wardrobe Design Ideas – Functionality Above Everything
First off, you should think about the right placement of lights. To put it very simply, you need enough light so you can see inside and find your belongings easily even when the sun is out, or your room is relatively low lit. If you got skylights, that's well and good. But you got to give artificial lighting some serious thought, as lighting position and brightness would be a big determinant of how well or how easily you can locate your garments. If the light is behind you, you may not see the things inside properly. Use fluorescent lighting instead of incandescent bulbs as these bulbs may cause fire hazards inside the confines of a wardrobe.
Before you choose a wardrobe design, you must know your habits well. You need to know exactly how you are going to use your wardrobe. If you are not good at keeping your clothes neatly, you may need a bigger wardrobe space. You need to keep the most worn garments at your eye level, less-used garments just below that, and the garments you are least likely to wear at the top. Since many prefab wardrobes come with too much hanging storage, ask your designer for a wardrobe design that would have provisions for ample drawer or shelf storage too.
Visibility is a big usability aspect to consider while designing or instructing someone to design your wardrobe. You should be able to see all the contents of the wardrobe quite easily. These days, glass-fronted drawers, see-through bins, drawers with compartments, and tie and belt racks make garments more visible and organized. The shelves of the wardrobe should be easily adjustable.
How To Outfit A Wardrobe?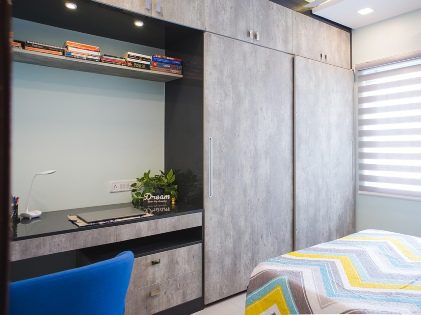 Wardrobe outfitting options are as many as you can imagine. In fact, with modern-day furniture designers plying their trade in a competitive market landscape, you can get nearly endless options to choose from. Gone are the days when homeowners only had to choose from those mundane shelves, hooks, and poles. Custom wardrobe design is not very uncommon these days. You can easily get high-end kitchen wardrobes or bedroom wardrobes by getting in touch with a reputable custom furniture manufacturer.
Remember, if you fail to convey your needs and expectations to the manufacturer properly, you are likely to get the traditional design, which is usually a single-pole topped by a fixed shelf. These are the most basic and most inexpensive of all wardrobe types at this moment. Of course, you can tailor the interiors to your needs. However, the design of this type of wardrobe does not go well with modern-day interiors. If you want a contemporary and classy design, you need to work out with the designer and also use your DIY design skills to get your dream wardrobe.