There is something about fashion trends that keeps making a comeback after laying low for a few seasons. The one trend that is doing the rounds, and you cannot have enough of it, is the neon trend. Yes, the traffic-stopping neon color trend is back in the reckoning, and how! It's brighter, more striking, and perfect for flaunting to drive away the rainy season blues. But how much Neon is too much Neon? Yes, when it comes to Neon, you have to get your color balance right. A dash of Neon sounds just about right instead of donning the shade from head to toe. So, here are some tips to ensure you do not overdo this trend and get it right.
Pick The Right Shade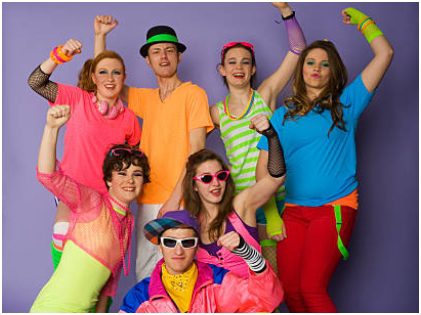 The best part of Neon is it can flatter any skin tone, dusty, or too fair d don't worry if you look in the right places, you will find the right neon shade for you. Choose your Neon but ensure the color you choose flatters your skin tone. If your complexion is on the paler side, choose darker neon shades; think an electric blue or dazzling purple. People with darker shades choose neon oranges, pinks, or, yes, the ubiquitous green.
Pair it Right With Neutrals
The trick to nailing the neon trend right is not to overdo it but tone it down with the right neutrals. You can always wear a neon top with black trousers or wear black and pair it with neon stilettos. But black is not the only color to pair with Neon; you can also try cream, white, and beige. When pairing Neon with neutral, wear the shade for the top half of your dress, the part closer to your face.
Colour blocking With Neon
If you are feeling adventurous about your fashion game, you can throw in two shades of Neon. You can pair a bright orange shirt with a neon pink skirt. Or you can always go with a bright red top and bright orange wide-legged pants. To incorporate the neon trend in your wardrobe, try color blocking. Blocking two opposite shades ensures one shade is more colorful than the other. You can even include the trend by trying out neon accessories, say an electric cobalt blue dress with orange heels or more.
Peek-A-Boo With Neon
Sometimes going all out with Neon can often seem a bit too much, especially when you are more of a pastel person and yet want to try this new trend on the block. So, you can try neon vests with a white or any other pastel shirt on top. You can even wear a neon top with a monochrome blazer, a neon t-shirt with denim, or a dungaree will also look great!
Neon With Animal Prints
It's not necessary to always wear Neon with solid colors. You can experiment with prints, especially animal prints. Consider wearing a neon top with an animal print skirt, say a leopard print; it will work great and make you look elegant. You can also try it the opposite way: pair a leopard print midi skirt with a neon top or an animal print neon crop top with neon wide-legged bottoms.
Just A Little Bit of Neon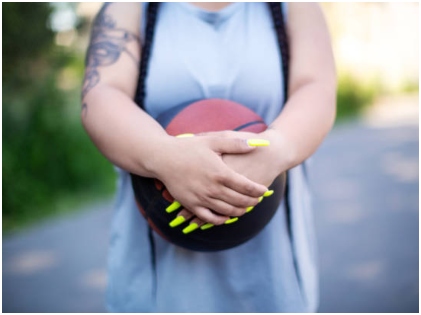 A hint of Neon can make the most of the trend yet not look too neon-ish if such a word exists. The best way to do it is to include neon accessories, a neon belt to cinch your white dress, or neon shoes to highlight your monochrome dress. Make it small, yet you can highlight the out with neon accents. You can even wear neon socks, nail paint, or apply neon eyeshadow to incorporate subtle neon trends.
Wearing Neon can be fun, and to all those not-so-youngs wondering whether they should try this trend, you certainly can; a hint of Neon can brighten any gloomy day. Just the beiges for another day, try the Neon today and feel fresh, fashionable, and fun!
Just do it right, and you will be surprised at your sartorial choices' impact on those around you.