Whether your wardrobe has a missing top or you are too bored to try out the old stuff, you always find an excuse to shop. It almost feels like having limited clothing items is not enough and cluttering your wardrobe is a new normal. But still, you don't seem to find the smart fashion essentials during an occasion. So, it's time not only to shop smart but to dress smart. There's no need to spend a fortune on monthly shopping. Instead, a collection of versatile must-haves will do the job this 2022. Here's how.
Versatile Clothing Items For Both Genders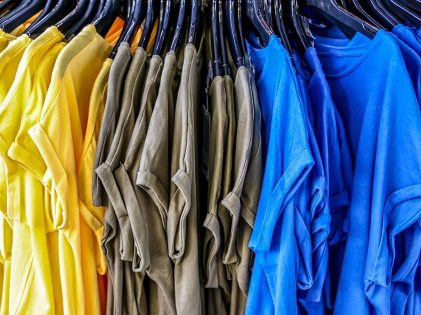 Gone are those days when societies only believe in gender-specific dressing. Now we have come a long way to getting dressed in similar clothing, thanks to some unisex garb.
Dark Jeans: Being one of the most popular bottom-wear irrespective of gender. The denim goes well with most casual outfits. Being a popular unisex bottom wear item, the dark denim jeans look good with most casual outfits: t-shirts, jackets, hoodies, polos, and others. A light-colored top paired with dark denim could be your go-to clothing in everyday life.
Plain White Button-Down: Now, don't say that you don't have a white button-down shirt, because if you don't, get one as they are as versatile as denim. A white-colored button-down shirt is a go-to item that you can wear one's formal and casual looks alike.
Keep your shirt untucked and pair it with blue or black jeans for a smart-casual look. Want to make it more formal? No worry, as your white button-down has your back when you tuck it in with a blazer or other business suits. Women can even choose to wear over a bikini for a sunny spirit.
Plain Neutral-Colored T-shirt: Similar to a white shirt, a plain colored t-shirt is also a must-have item to show off your casual appearance for both men and women. So, you can pair it up with something casual or even formal. Rock your favorite neutral-colored t-shirt with a blazer to balance your appearance between formals and casuals, or pair it with a varsity jacket for a full casual look.
Trench Coat: What was originally an item of dressing to improve the fortune of soldiers can now become your wardrobe essential. A forever classic trench coat can be the choice of any woman who wants to look elegant and classic at the same time. They can also be a great choice when it's cold outside, and you need something stylish to put on to complement your overall fashion statement. Tie it with a belt or leave it open - either way, a classic colored trench coat can boost your style.
Versatile Clothing Items For Women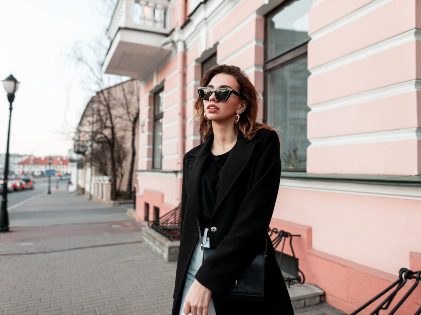 Knee-Length Black Skirt: A medium-length skirt perfectly exhibits your classic feminine spirit. It is a smart choice for women who want to be bold without showing off their American thighs. It has survived a century. These skirts have changed the scenario of the American fashion landscape. But it has also evolved to become a wardrobe staple for corporate and casual looks.
Little Black Dress: A little black dress can be your wardrobe staple for any party or reunion. It is a cool choice for office goers who pair it with a blazer. Middle-aged women can dress knee-length if they don't want to look too saucy. Even when you are going for a date, this one-piece can be your lifesaver to win the guy over.
Versatile Clothing Items For Men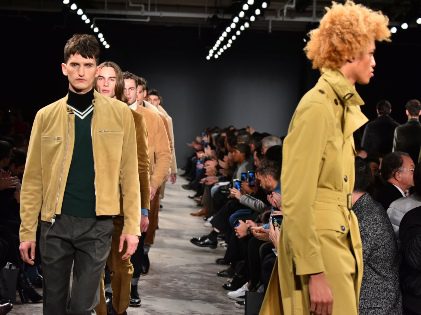 Khakis: Khakis or trousers can be a wind of change when you are sick with denim jeans. This casual outfit doesn't only go well with casual wear but also could be a choice for formal occasions. Wear it with a plain button-down shirt, or pair it with a casual pattern t-shirt to compliment your overall get-up.
Dark-Colored Sweaters: Another classic item is a V-neck sweater. You can wear a high-neck sweater to evoke the classic mood or wear a v-neck under your jacket for a trendy appearance. Even if you think they are not of your taste, a dark-colored woolen sweater gives you comfort and style at the same time.
Beyond the ritual of unnecessary shopping year-round, it's especially upsetting. And this is if you enjoy spending a significant amount of money on apparel. Even if you have enough clothes to be garbed in a particular style, you may endeavor to walk the extra mile to stay in the trend. Instead, try those mentioned above and make them your fashion mantra anywhere.