Princess Diana's untimely death remains one of the blacklisted happenings in the world to this day. While we haven't forgotten her yet, her possessions make news even now! After the tragic incident in 1997, Prince William and Prince Harry, her two sons, inherited several things from her, including her jewelry. On several occasions, royals' fans have seen the Duchess of Cambridge, Catherine, and the Duchess of Sussex, Meghan, sporting them with élan. But there's something that belonged exclusively to the Princess of Wales. And that's her car, which is now up for auction- her car! This is what you should know about Diana's car, alongside a few other vehicles that got auctioned off in these many years.
Her First Car - A Renault 5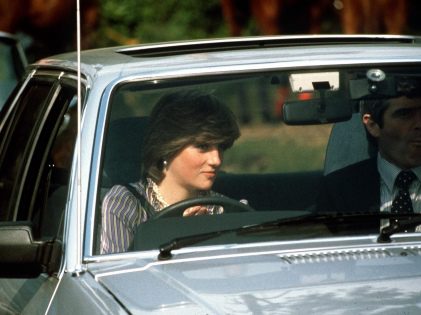 Diana owned some of the classic cars in her life. She returned to England after she finished school in Switzerland. After that, at just 18 years of age, she became a teaching assistant at a KG school based in the Pimlico area in Central London. She was so young, yet drove a blue Renault 5 - an original make that was "one of the best-selling cars in the world." At 19, she drove another car, the first in her automobile range, and the public became familiar with it soon.
There's an interesting story behind it- the paparazzi often followed her red 1980 Austin Mini Metro L! So much so that the vehicle was popular as the 'courting car,' thanks to her blooming relationship with Prince Charles back then. It was sold at a record price in the '90s for £6000. Presently, it's at the Coventry Transport Museum.
Diana's Ford Escort Ghia Of 1981 Is Up For Auction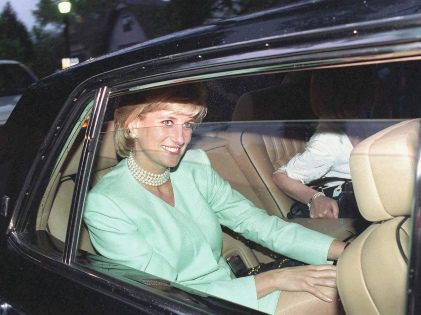 The paparazzi has numerous pictures of the Princess while she drove her 1981 Ford Escort Ghia. On their engagement, this car was a gift from her husband, Prince Charles. And the gift was just a couple of months before the grand wedding. Powered by a 1.6 L hp engine, with four cylinders and a four-speed manual transmission, the car could pick up an acceleration rate, anywhere from 0 to 60 mph, within 10.7 seconds! She used the car religiously toll 1982.
Amazing as it may sound, the car looks the same as when she got it as a gift. The exact paint and upholstery remain the same. The car also has Diana's actual original license plate is too. The owner who had this vehicle to himself earlier preserved every bit of the car and kept it in good shape. This year, a reputed Fine Art Sale in the Essex region listed it for the auction. As per reports, the estimation was that it would fetch about £30,000 to £40,000.
What About Her Other Cars?
Added to this list is another royal car that the former Princess of Wales had, called the 1994 Audi 80 Cabriolet. With almost 22000 miles on the odometer, the car has a trademark dark green convertible and an interior made in white. Soon it became one of the most clicked cars during the 90s. At an auction in 2020, the news broke that the selling price for the car would be something around $46000 to $52000. Surprisingly, the cost spiked up to around $81000!
Few Other Add-Ons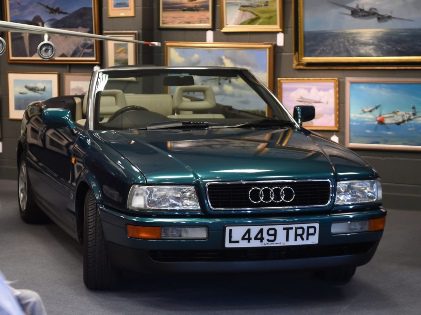 Diana was the proud owner of a Jaguar XJS Cabriolet. It looked quite plush and studied. However, she customized the installation of two additional rear seats there. This was primarily because Harry and William would sit at the back. Later on, the automobile was donated to Jaguar Heritage Trust.
The State Of Princess Diana's Car Collection At Present
Diana's engagement present is one of the most unforgettable gifts in her life. The car has belonged to the Royal family since the 2000s. The very owner of the Ford Escort Ghia's owner was initially not revealed, till the secret got busted a couple of days back, and that too, after 20 years! But it looked spic and span because of its thorough maintenance. A little trivia here - this car had a copy of a silver frog mascot offered by Lady Sarah Spencer as a gift to the Princess.
If you are lucky, you might get your mitts on any of those luxury cars that Princess Diana owned and drove. She undoubtedly had great taste when it comes to automobiles, and if you are a car geek yourself, you may want to fork out a fortune to have one of those beasts in your garage. Look out for car auction advertisements, and you may find luck. Who knows!