There is no denying the fact that sleep is the foundation for sound health, but inculcating good sleep habits can be easier said than done, what with a hectic lifestyle, your sleep is what suffers the most. But help is at hand as more and more wellness retreats are incorporating sleep into travel and making it into an all-new destination where you can obtain better sleep quality and enjoy the much-needed break from the frenetic pace of life.
These luxurious resorts aim to provide the guests with adequate rest and also incorporate things like nutrition, mindfulness, and movement.
Equinox Hotel New York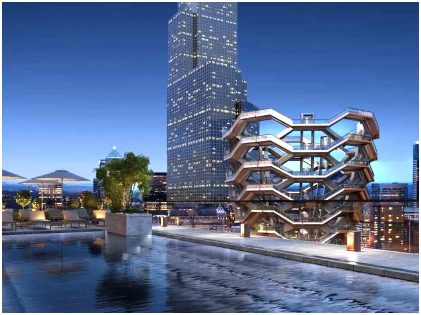 There is no doubt that sleep and health are entirely interdependent on each other linked and the sleep oasis of the Equinox Hotel New York banks on that statement. They promise an atmosphere that is comfortable and relaxing and help you fall into a deep slumber.
The brand has its own advisory board with sleep experts who have beds that contain temperature-controlling natural fibers. You can click on the right temperature (68 degrees) Fahrenheit with the click of a button, and there is a blackout feature that can block the outside light, and to help you sleep more, it has magnesium-containing sleep-welcoming drops and charcoal-based eye pads to prevent eye puffiness.
Six Senses Ibiza
Ibiza is not only Spain's go-to city for parties but it also treats its guests with a mellow, sustainable sleep-inducing experience. In fact, it is one of the first resorts certified by BREEAM (a sustainability-based recognition) resort. It ensures that you have a complete mind, body, and soul experience with their targeted sleep therapy programs.
It also wellness programs and how can you deal with your sleep issues such as yoga therapy, and cryotherapy meditation, and they also include therapeutic full-body massages (dreamcatcher) that also include the multiple benefits of acupressure. Your bedside sleep tracker that keeps a tab on sleeping patterns.
Cavallo Point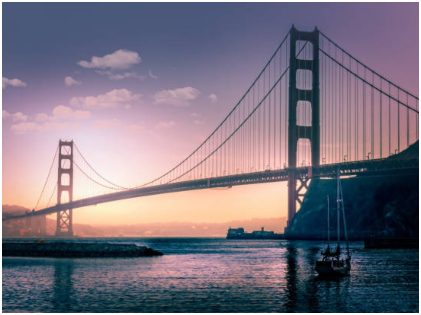 The Cavallo Point is a picturesque Sausalito lodge that is surrounded by verdant natural surroundings courtesy of national parkland and gives you sweeping views of the iconic Golden Gate Bridge, helping the guests sleep better. Travelers are requested to pre-book the room (one of four) accommodations that provide Restorative Beds (Bryte) which promise optimal temperature complete with massaging specific pressure points.
Apart from this it also has additional perks including a diffuser based on aromatherapy to get a conducive atmosphere for snoozing such as bath salts, organic caffeine-free tea, a restorative eye mask, and the tech-based Google Home to help the guest transport to la la land.
Rosewood Little Dix Bay
Who wouldn't prefer to go off on a Caribbean holiday at a far-from-anywhere luxury resort that screams natural beauty? Rosewood Little Dix Bay Rosewood is the ministry of sleep, which has a personalized program that can reset and reinforce healthy sleeping habits through various wellness treatments such as gentle movement, a healthy diet, and special activities that can help you can relax in the true sense of the word.  Getting aromatherapy massages set to the music of twittering birds?
We would say bring it on. There are Acu Doze (acupuncture) sessions, a relaxing yoga program that includes meditation under the star-filled sky, and wonderful walks out in the wee hours of the morning that boosts your serotonin like no other and you are all set for relaxing days and peaceful nights.
Four Seasons Hotel St Louis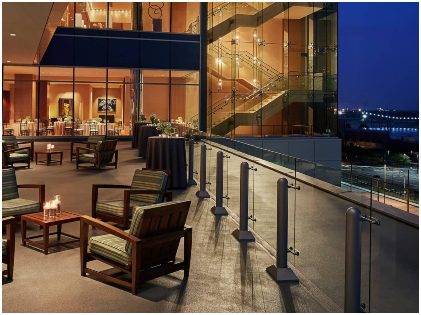 As we grow older we realize the importance of napping because work and chores catch up and we tend to think afternoon siestas are a luxury that we don't get enough time to indulge in. But then you a place like the Four Seasons Hotel in St Louis where you can get a relaxing sleep restorative massage that helps you get rid of the daily stressors like magic. You have lulled into deep sleep thanks to the healing aromas of chamomile and lavender.
You get to sleep with the help of a 20-minute snooze time under a weighted blanket while the delta wave-inducing melodies quietly play. Guests have a pillow mist experience in their rooms, which offers other perks such as eye-soothing colors, blackout curtains, noise-cancellation windows, special Four Seasons mattresses (AirCool technology), and fresh linen that promises a relaxing night of deep restorative sleep.
Tell us in the comments section below, would you like to give these sleep-friendly resorts a try?