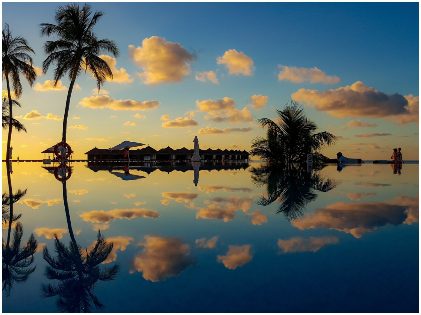 When you are all set to go for your next vacation, what are the things that you look for? If you are anything like us, you love comfort and luxury. A luxurious vacation can help you forget about your hectic life and find some solace in the lap of luxury. Some amazing destinations worldwide can give you just that, luxury, luxury, and some more luxury. And if you think there is just too much luxury in one sentence, wait till you hear about these destinations, and they are as varied and as eclectic as it comes.
Guana Island, British Virgin Islands
Guana Island is a private island sprawling over 850-acre resort island in the British Virgin Islands. It is the go-to place for the wealthy hailing from Britain. The public won't get access to the island. And that means you have to fly into neighboring Beef Island and travel in the resort's boat to reach the destination. The experience is certainly out of the world, and it is a peaceful and relaxing experience.
Once you are there, you are in for a treat. That's because, you can lounge all day long on a hammock, enjoy your exotic cocktails, and forget about the world beyond the island. The white sand beaches act as the perfect contrast to the azure sea. After gazing at the sheer blueness of the sea, you can indulge in your favorite activities. Yes, the island has an interesting choice of activities like hiking, taking tennis lessons, and snorkeling, to engage you on your vacation. You would be in gastronomical heaven every time you indulge in the mouthwatering delicacies on the island.
Musha Cay and The Islands of Copperfield Bay
Musha Cay and The Islands of Copperfield Bay are a combination of 11 beautiful islands.  It is a magical paradise in the Bahamas with 40 beaches of verdant flora and fauna. It is a seafood haven. You can treat yourself to some fresh cuisine from the neighboring sea after you explore the area on a jet ski or snorkeling adventure. Of course, it is available to an exclusive clientele. The resort can accommodate just a small number of guests in luxurious beach houses, which means your holiday would be an exclusive retreat!
Bora Bora
Bora Bora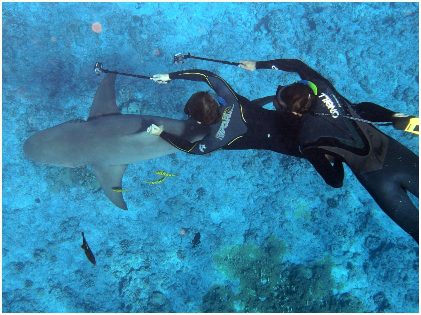 is a small island in French Polynesia. It is one of the places where you can enjoy amazing luxury hotels and experiences. You need to shell out $800 for one night stay. However, the stay also includes meals. Bora Bora is attracting several celebrities and business elite as a luxurious destination. It is ideal for anyone who isn't afraid to loosen their purse strings to enjoy luxury in all its glory.
The Hilton Bora Bora Nui is just the hotel to book if you are a beach bum and want to enjoy a stay inside the Polynesian-designed overwater bungalows. You can't resist the call of the deep blue sea, no problem. All you need to do is walk off the deck while you let the waters of the ocean embrace you in a warm hug.
Ol Jogi, Kenya
If you want to take a break from the regular drill of visiting beach resorts, Ol Jogi is just the place to go. It is a private family ranch that belongs to the Wildenstein family. At this resort, you can experience the ultimate African safari escapes. You get to experience it all, right from sumptuous Hermes linens and polished-till-it-shines Buccellati silver. Of course, the best part is to enjoy the wildlife. The expansive protected areas are home to around 64 black rhinos and 500 elephants. Several activities can make you enjoy walks with baboons, horseback riding, game drives, and a host of other amenities.
Turtle Island, Fiji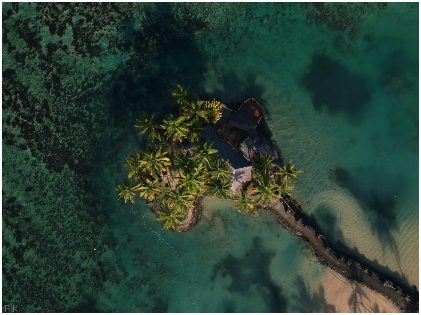 Turtle Island shot to fame with the film, The Blue Lagoon. It has everything to lure the tourists right from azure blue waters and pristine beaches and a resort that can house just 14 couples at any one time. The experience it offers is simply out of the world, right from the tranquil beauty and the beautiful and quaint wood-and-straw hut.
Of course, the windows of the hut give a gorgeous view of the gorgeous  Blue Lagoon. You can enjoy beach activities on 14 secluded beaches. Or you can just sit back and enjoy your picnic lunches sitting at the edge of the sea. If you are looking for a more serene experience with a tint of adventure, you can ride your horse chasing sunsets.
Tell us whether you are willing to spend extra to enjoy these beautiful, bedecked-with-luxury locales around the world. Please write to us in the comments section below.