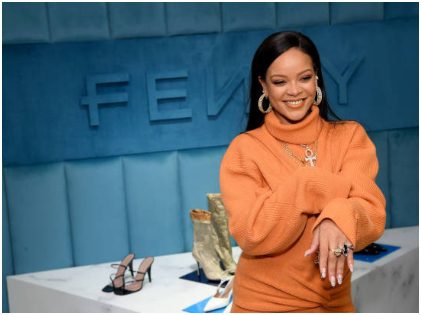 Rihanna has made a name for herself as a singer, actress, businesswoman, designer, songwriter, philanthropist, and diplomat. It is quite evident that she is a true global icon who is not only a singer but also an entrepreneur. The global superstar is as famous for her R&B songs and her rising Fenty Beauty makeup line.
Rihanna's current net worth sits pretty at $600 million. No wonder she can afford the many luxury items that most others cannot even dream of attaining. Rihanna is an inspiration for one and all and proves to the others following in her wake that there's nothing you can't achieve with hard work and determination.
Rolex Watch
It's not surprising that Rihanna can adorn her wrist with only the best. She is certainly one of the world's richest female musicians. One of her most expensive accessory collections is a Rolex Datejust stands out for its glamour and price tag. The luxurious champagne and silver-colored has set her back by $12,700 and boasts a reinforced steel and 18-ct-yellow gold band.
Rihanna is famous for her completely modern and bold, and different style. However, this classic design is a minimalistic sophisticated design that adds glamor to her outfits. Rihanna chooses to contrast the bling of the watch with a simple t-shirt and camo jacket and lets her watch be the ultimate piece de resistance.
Hollywood Hills Home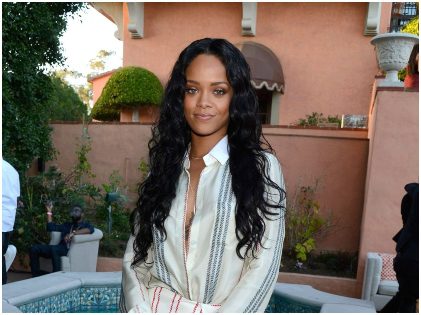 When we say that Rihanna grew up in a modest three-bedroom house, would you believe it? She used to sell her living selling clothes on the street! However, that was in her past, now Rihanna chooses to indulge in more luxurious items, now that she's rich and famous. One of her most luxurious homes is a mansion in Hollywood Hills (outside Los Angeles), which she had purchased for $ 6.8 million.
She bought it in 2017; this luxurious Mediterranean-style home has six bedrooms, ten bathrooms, and a contemporary design that caters to Rihanna's modern eclectic style. Apart from the luxurious pool and tub, the house boasts several other amenities. All these help Rihanna relax and rejuvenate in her home, right from a full-on theater and spa where Rihanna sets a date with herself and indulges in pampering sessions.
Lamborghini Aventador
While her lavish homes are the epitome of luxury, Rihanna also has several four-wheelers to occupy her spacious garage. Cars like the Lamborghini Aventador costs $750,000, an Italian car with a slick exterior. Of course, it has a hefty price tag too, but what shines through is their massive power and comfort. It is named after a fighting bull, as the car runs at 700 hp. It thus makes it one of the most powerful and smooth sports cars ever. Well, when Rihanna zooms around in her Aventador, people are forced to stop everything and watch her in awe.
Pacific Palisades Mansion
An international sensation like Rihanna isn't just happy with one home, of course! She has many other homes like the one at Pacific Palisades (on the coast north of Los Angeles), which set her back by $6.9 million. It is a veritable beach paradise! The mansion and the estate are huge. Apart from having seven bedrooms, nine bathrooms, a huge media game room, and a full spa, it also has an enviable rooftop sundeck. Furthermore, the entire estate is surrounded by beautiful oak and sycamore trees, making you feel part of nature. Rihanna chooses to relax here after her hectic concert tours.
Pricey Outfits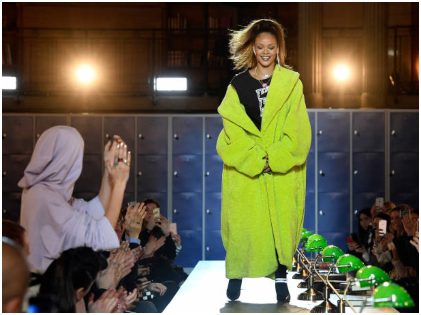 Rihanna is known for her gorgeous and unique outfits, which she wears on various special occasions. Most of her outfits can cost her thousands of dollars, but Rihanna isn't concerned about that. She is always conscious about turning up fashionable outfits. After all, a music diva needs to look her glamorous best, whether on the stage or off it.
So, whether it's her Adam Selman dress, Stella McCartney shoes, a Dior bag, or a unique Jacquie Aiche chain, each of her items is dripping in luxury, and the cost can amount to $10,000 and counting! Imagine that's only one minuscule part of the whole. Imagine how much would her entire wardrobe amount to?
Rihanna's luxurious items are certainly worth a dekko! What do you think?