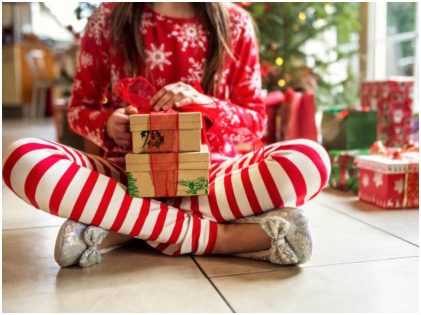 Why should you spend more money on sleepwear when all you have to do is sleep in it? Well, that may be the question most people may ask themselves when they are told about luxurious sleepwear labels. The importance of luxe wear rose in the COVID-19 pandemic when we spent more time indoors. We have understood the importance of self-love and self-care.
That includes investing in luxurious loungewear to make your work-from-home days cozy yet stylish.  Slow-living does not mean compromising on quality and luxury. So, now is the time to ditch baggy t-shirts and indulge in luxurious sleepwear to give luxury a whole new meaning. These luxurious labels are only going to make things brighter and cozier.
Olivia von Halle
This label draws inspiration from Coco Chanel's lounging pajamas, the British luxury nightwear brand launched in 2011. It made its debut at London Fashion Week, and a silk PJ called the Lila the same year. It has everything from decadent kimonos, silk robes, and nightshirts that can give you the ultimate comfort, maintaining elegance and style all the time.
Celebrities such as Rihanna, Gigi, Bella Hadid, Cara Delevingne, Jennifer Lopez made numerous appearances wearing the Missy tracksuit launched back in 2016. This luxe tracksuit is made of silk-cashmere and has a contrast side stripe detail available in myriad colors.
Siamese Dreams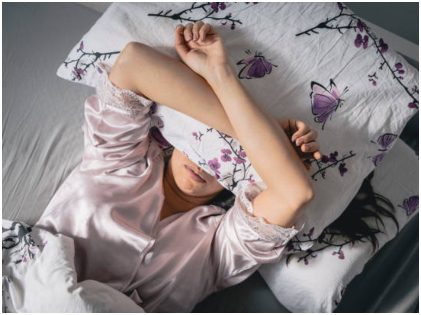 This Thai brand takes luxury pajamas and loungewear to a whole new level. It also offers a gender-neutral children's version of its classic designs, with quirky prints featuring female artists. Thailand's mythology and nature primarily inspire the artwork. Siamese Dreams gets its fabrics locally. The dresses have a timeless and elegant touch. Besides its bold Phuket palm print collection with pretty Mother of Pearl buttons, it also captures the city's iconic banana palms with the artistic touch lent by Daisy Beale.
For Restless Sleepers
The Milanese brand combines the best of Italian artisanal fabric, giving it a nice touch to Como's production and printing ateliers. The gorgeous yet effortless chic pajama-inspired pieces with bold prints. Its ready-to-wear sleepwear classics can lend you the perfect glamorous touch, whether at home or outside, upgrading the wardrobe. You can even pair it with jeans complete monochrome top.
Desmond and Dempsey
Joel and Molly are the creators of this, and although it is for women. And the cut draws inspiration from men's shirts that are loose, oversized, and comfortable to spend quality time in. It helps in celebrating life at home and keeps it fun and vibrant with hand-painted prints that draw inspiration by documenting their weekend adventures.
We love how the classic tailored men's shirts have been reimagined as the perfect loungewear for women. Their prints are as unique as it gets and comes in varied prints such as Sansindo tiger print, Jaguar print, Howie pineapple print, and Soleia leopard print. The collection screams beauty and elegance in its lovely shape, soft collar, long sleeves, and easy-to-roll-up cuffs.
Pour Les Femmes
Actress Robin Wright and designer Karen Fowler have created a lovely socially conscious sleepwear label.  The brand works in tandem with several charities that support women who hail from conflicted regions. The initiative is popular as 'Give Work' offers work to several embroiderers, seamstresses, and tailors. They also attend workshops for training and honing their skills. The pajamas from this brand are lightweight, boast neutral tones, and have pretty delicate prints. The 100 percent Egyptian cotton PJs has lace details which would be your choice if you are a fan of minimalism.
Fleur du Mal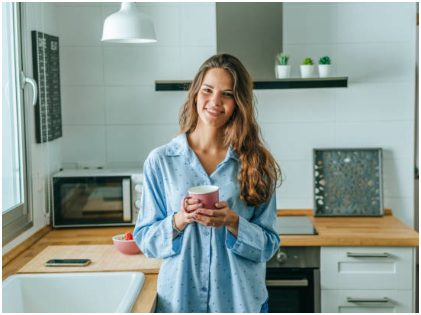 Charles Baudelaire's collection of poems inspires this collection. True to its name, the Les Fleurs du Mal label celebrates women's beauty, strength, and femininity. Its sleepwear range has everything right from opulent lingerie and ready-to-wear clothing collections that use beautiful and feminine French Leavers Lace (an elegant lace with complex patterns), luxe silks, and Italian Jersey from Italy.
You will be spoilt for choice as you go through their eclectic and wide range of corset knit cardigans and sweaters, bodysuits, slip dresses, lingerie, and robes to cater to your whim and fancy. A combination of comfort and elegance makes you look gorgeous and transports you to la-la land.
Meng
Meng's creations designed in London and printed in Italy have everything for a true luxe sleepwear connoisseur. It has lovely silk robes, nightdresses, kaftans that offer you beauty in all its elegant shades. It offers sophisticated patterns of flowers, peacocks, and zodiac signs in gorgeous colors to make sleepwear a veritable artwork.
Aren't these some of the perfect luxurious sleepwear you have ever heard of?